When it comes to branding, some business owners tend to shake their heads with disappointment: itís expensive, time-consuming and difficult. They don't know exactly why a small business needs branding or that you can achieve excellent results on a small budget. In fact, you can create an image for a company without spending too much at all. We've highlighted the main points for putting your company in a profitable position in the market.
This article was written by Dmytro Leiba. He's a marketing expert at Logaster, an online brand identity builder. He likes reading about business, marketing and branding in his free time as well as sharing his expertise with others.
Why does a business need a brand?
What's the most important thing for a start-up? Clients. You have to build a loyal audience by creating, developing and retaining a client base. A brand will help you with this. It'll give potential customers a basic idea of what your company is about, its products and its individual characteristics.
Creating a brand on your own is an excellent way to go, even if you decide to enlist the help of a communications agency further down the line. In addition to an identity, you'll gain other advantages: get to know your audience, establish your niche on the market and identify the key values of your company.
8 pieces of advice for building your brand on a budget
Large companies use specialist agencies for brand development services. Marketers study the market, designers create an identity and analysts work with key data. We understand that this isn't really a possibility for a start-up. The following recommendations can be implemented without the need for outside help or high costs.
1. Build an image that your audience understands
The success of a brand is the result of successful market research. Simply put, you need to understand who you are and who you're working for. Imagine that you have to buy a wedding gift for relatives. If you find out a little about them and their interests first, you'll end up buying a useful present. If you choose something at random, your gift is likely to be useless in most cases.
You can research your audience without doing extensive analysis. The following resources are a good start:
Keywords Everywhere is a keyword analysis tool providing data on the number of searches for a given keyword. You can use it to find out the basic interests of your target audience;
Facebook Analytics and Google Analytics are services you can use to analyse potential customer data such as gender, age, place of residence etc.;
Survey Monkey, KeySurvey and LimeSurvey are tools that allow you to create surveys and precisely target your own audience;
Statista is a useful resource that shows you recent data on various topics;
Social media platforms are a popular choice for directly interacting with clients and collecting data on them and their interests.
Conduct analyses, determine your customer's profile, understand their needs and how you can meet those needs. From there, you can create your brand image. Think about the emotions it'll be associated with (formal, provocative, relaxed, classic, chic, expensive, accessible, for men, for women etc.).
2. Become unique
The uniqueness of a brand is the emphasis on its core value. If you have a distinctive product, focus on it. A special type of service (e.g. clients are contacted personally by an executive) should be highlighted in the image. Branding is like a person's face and voice. It should be used regularly in all communication channels.
For example, if your company provides excellent support, highlight this in customer communications, social media posts and on the website. Provide your contact details and ensure high-quality responses.
3. Create a website
Gone are the days when the cost of developing a website equalled your total investment in the business. The prices of developers have not necessarily gone down, but there are easy-to-use tools such as WordPress or PrestaShop that allow you to create a website or an online shop without needing technical knowledge.
Many companies need to have their own website. This will be the main or an additional source of customer calls, and proof of the strength of the business.
Infomaniak also seems to be preparing a turnkey solution for creating websites and online shops…
4. Create a logo without recruiting a designer
The logo is the main element of brand identity. Thankfully, you no longer have to invest hundreds of euros in design services. You can create your first logo for the price of a cup of coffee by using logo generators.
For example, Logaster will suggest dozens of image options based on your company name. You can customise your design preferences such as the colour scheme or fonts. You can then download the final logo in the required format and resolution.
5. Customise the brand colours and fonts
You will need a unique colour scheme for your logo, printed products, website and social media profiles. Your audience will associate this with your brand later on. Here are some recommendations:
the colours should reflect the personality and match your product and your target audience;
you shouldn't use lots of colours. A classic option is to use a combination of light and neutral colours;
don't bother with complicated shades: you'll have trouble displaying them correctly on screen and in print.
When it comes to text, you can choose a font for the brand from any free font library. Follow these rules:
Simplicity. The simpler the font, the easier it is to work with in different sizes and across a range of media.
Relative uniqueness. It's important that your closest competitors don't use the same font.
Consider the brand image. For example, if you're positioning yourself as a serious partner, the font should be straight, clean and even.
One font ñ one brand. Don't get carried away by variety, you don't have to complicate things.
One solution for the long term. You don't have to change fonts to follow fleeting design trends.
Designers create colour schemes for elements of the brand identity (among others) by combining several colour families with the colour wheel. To do this, they use these templates:
Monochromatic colour schemes include different hues and saturations of a base colour. They go well together, but in some cases the overall effect can be boring;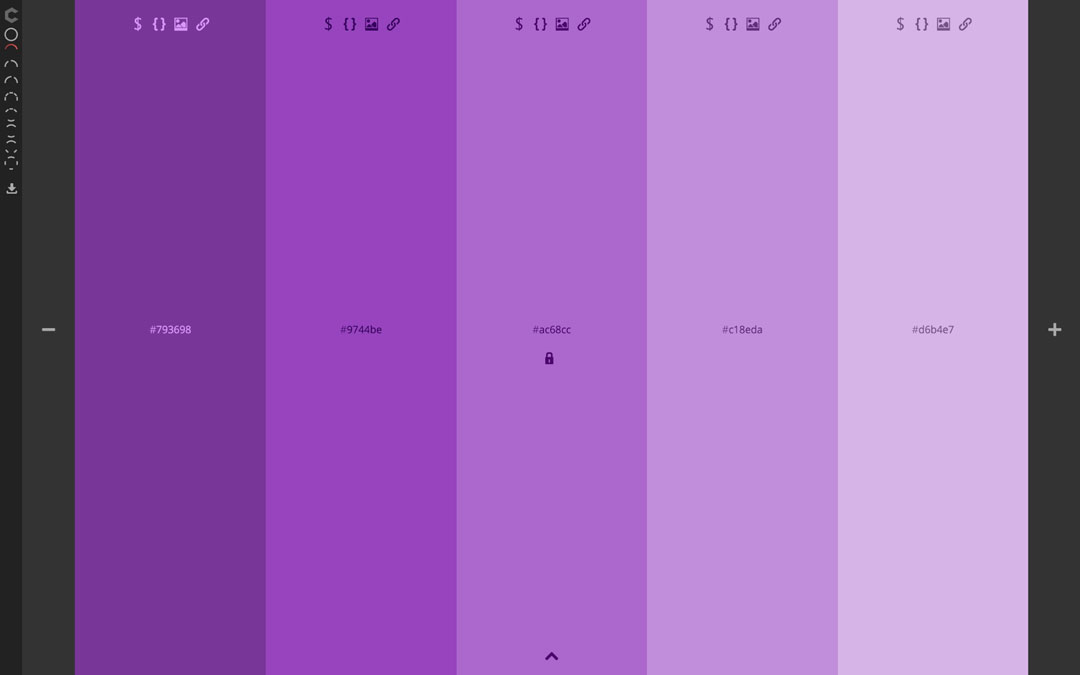 Complementary colour schemes are based on two colours on opposite sides of the colour wheel. These are completely different shades which create a sense of visibility;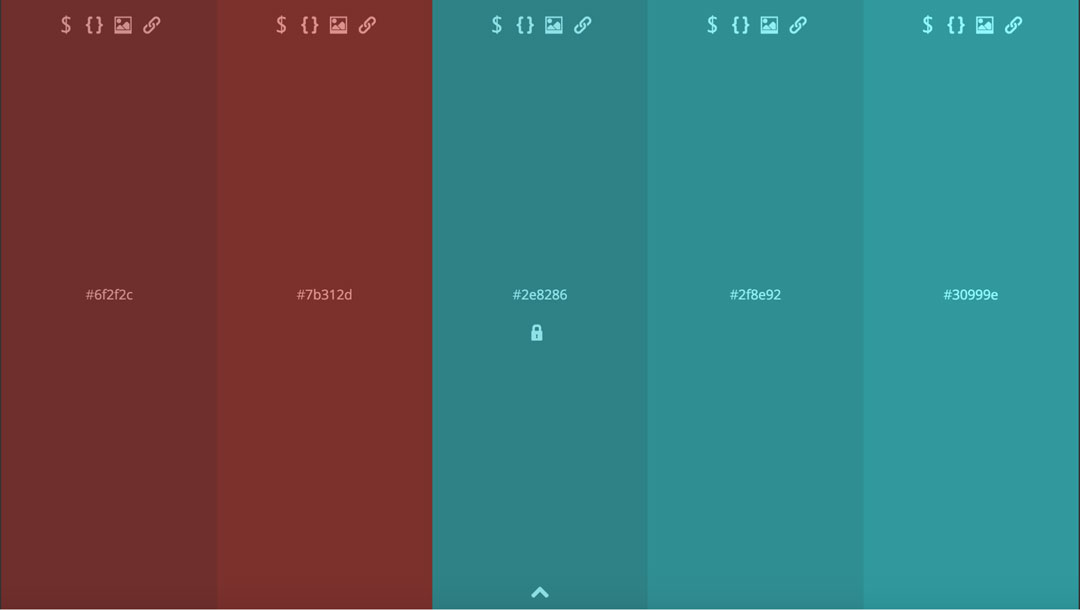 Analogous colour schemes include three colours that are next to each other on the colour wheel. They are tonally similar, creating visual cohesion without the monotony of monochrome schemes.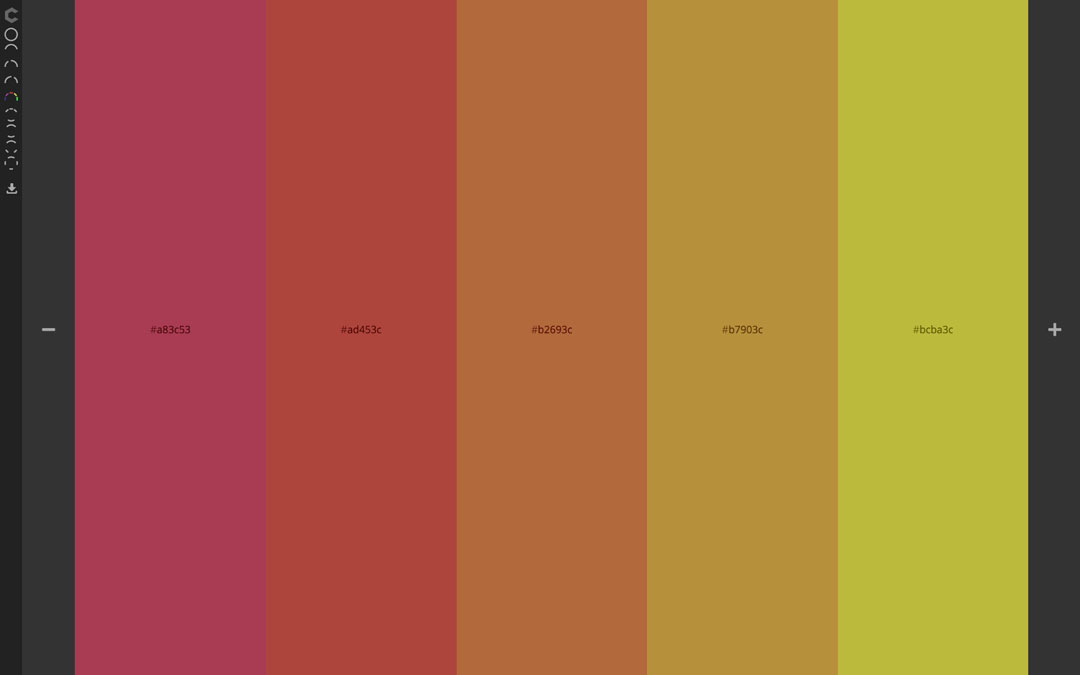 Triadic colour schemes are a combination of colours at the three corners of an equilateral triangle placed in a colour wheel. They create a varied and balanced look.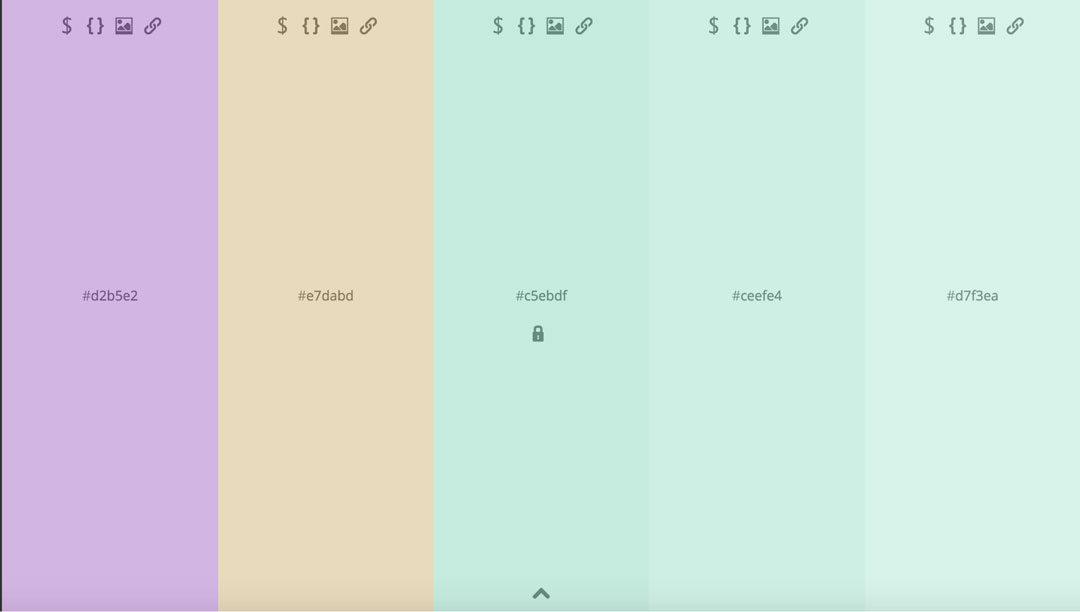 You can use special services that will simplify the selection of colours and spectra: Adobe Color, ColourCode, Colrd, ColourLovers etc.
6. Use social networks wisely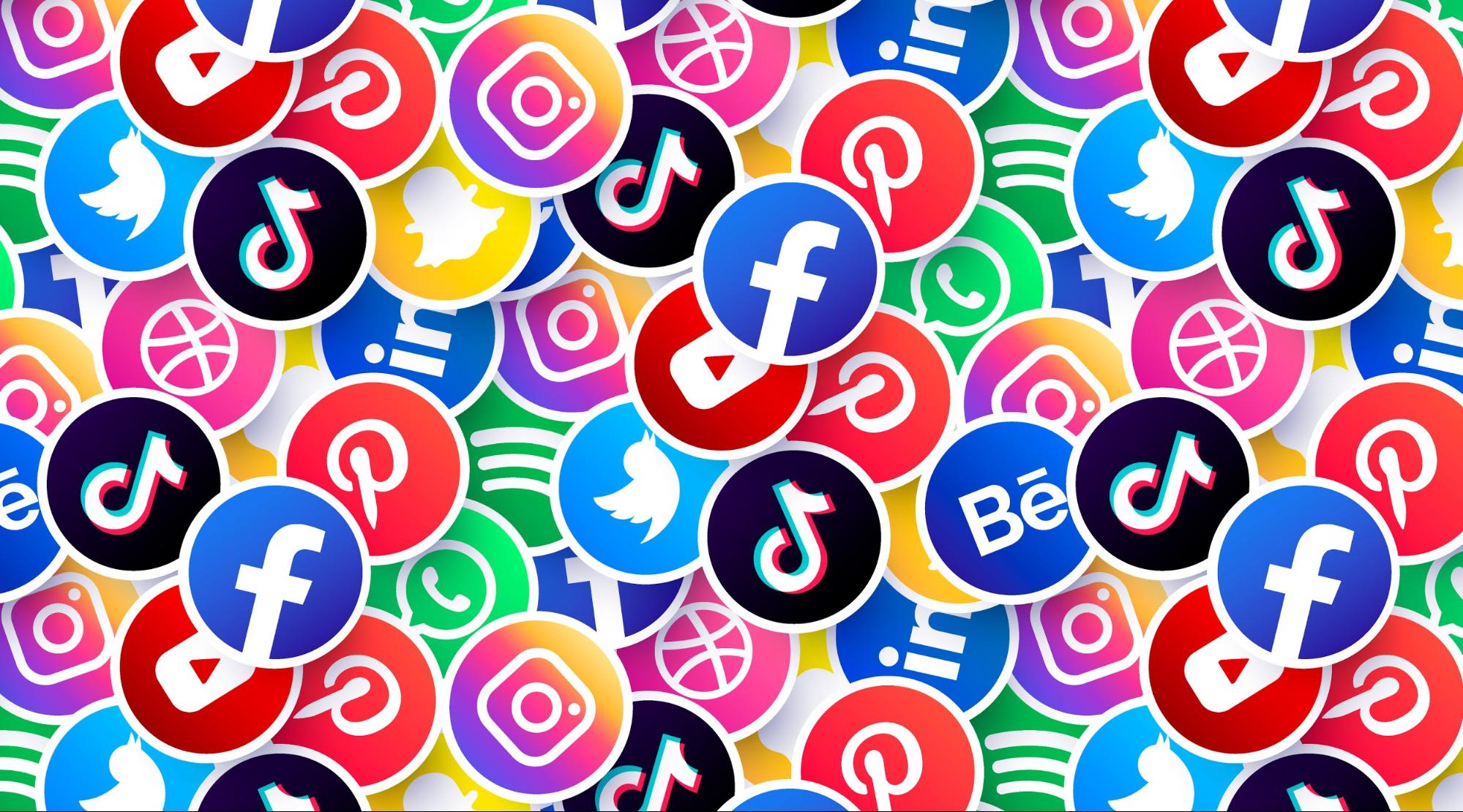 Social media is the most practical tool for businesses. There, you can find an audience of hundreds of millions of people, opportunities to demonstrate the benefits your business offers and to connect directly with customers.
On the other hand, working with social networks can be very time-consuming. If you don't have this kind of time:
Prioritise platforms whose content is referenced by search engines: mainly YouTube and Pinterest. Your content will have a lasting impact, unlike Facebook, Instagram or even LinkedIn.
Limit yourself to a maximum of one or two platforms, depending on your audience and your goals.
Prepare and plan your publications once a week.
7. Create high-quality content
Information is a long-term investment. By creating content now, you'll achieve high search engine rankings in the future, build a loyal audience and make your brand better known.
Your content can comprise:
company blog posts;
expert articles in the media written by a brand representative;
guest posts on social networks and blogs;
Instructional videos on YouTube etc.
One condition is that the content is of high quality, unique and relevant to the needs of your audience. Try to take enough time to create your content. You may not need a professional copywriter. Who's best placed to talk about the company and the product? The person who created and developed them!
8. Use email marketing tools
Set up a newsletter in the early days of your company's website. Share quality content or gifts for signing up. E-mailing is the cheapest and most effective way to inform hundreds of customers about a new product, a promotion, a discount or important changes to the company.
To organise your campaigns, from the development of a template to sending and statistics, use a service like the Infomaniak newsletter tool.
3 examples of branding on a budget
AND UNION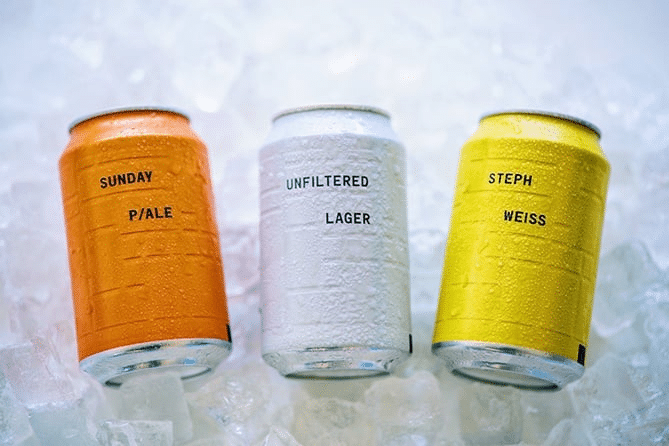 This German brewery has chosen a combination of simple design and unusual texture for its products. The developers tried to subvert the popular myth that only cheap beers are sold in cans. The packaging looks so expensive, it's a shame we have to throw it away.
Flow XO

This chatbot development service focuses on B2B customers. When branding, the company tried to put an emphasis on innovation and simplicity, focusing on muted colours. The logo is a combination of letters and a pictorial. Itís the name of the company with an "XO" in the shape of a fish.
MavSocial

Here, we tried to focus on the main concept when branding this online platform that optimises work on social networks. It is an all-in-one product that performs a range of tasks for the customer. Therefore, the symbol looks like four arrows pointing to a point. The colour scheme is a combination of light shades on a calm grey background.
Conclusion
Now you've seen that it's possible to create an interesting brand without investing hundreds and thousands of euros. The only resource you need is your time. However, this investment is worthwhile as it can increase your company's competitive advantage.