Infomaniak launches Jelastic Cloud: the turn-key Swiss platform as a service (PaaS) for developing, testing and deploying Web applications in the Cloud. With its intuitive interface, this PaaS solution lets you create integrated development environments (IDE) and on-the-fly production for applications, Web sites, API or Mobile backends. Jelastic Cloud ensures continuous availability of online services, even during peak demand times, while still enabling substantial savings through dynamic and transparent resizing of resources.
Infomaniak confirms the power of its Public Cloud
The arrival of Jelastic Cloud is accompanied by Infomaniak's increase in the power of its Cloud services. It meets the sustained demand of businesses and developers around the world for a Cloud service that is professional, secure and entirely hosted in Switzerland.
"With the launch of a new type of PaaS servers, Infomaniak confirms the power of its Public Cloud and establishes itself as a prime and comprehensive alternative to the web giants."

Marc Oehler, COO of Infomaniak.
This high-end PaaS solution promises companies and developers can grow their businesses more quickly and economically in the Cloud. By combining state-of-the-art infrastructure with innovative technology, the Swiss leader in Web hosting offers one of the most powerful and comprehensive PaaS solutions on the market.
Java, Node.js, PHP, Ruby, Go, Python… everything is possible !
Code, deploy, and put it to use. Jelastic Cloud offers an ultra-flexible solution for focusing on the creation of added value rather than on system administration and on resource management.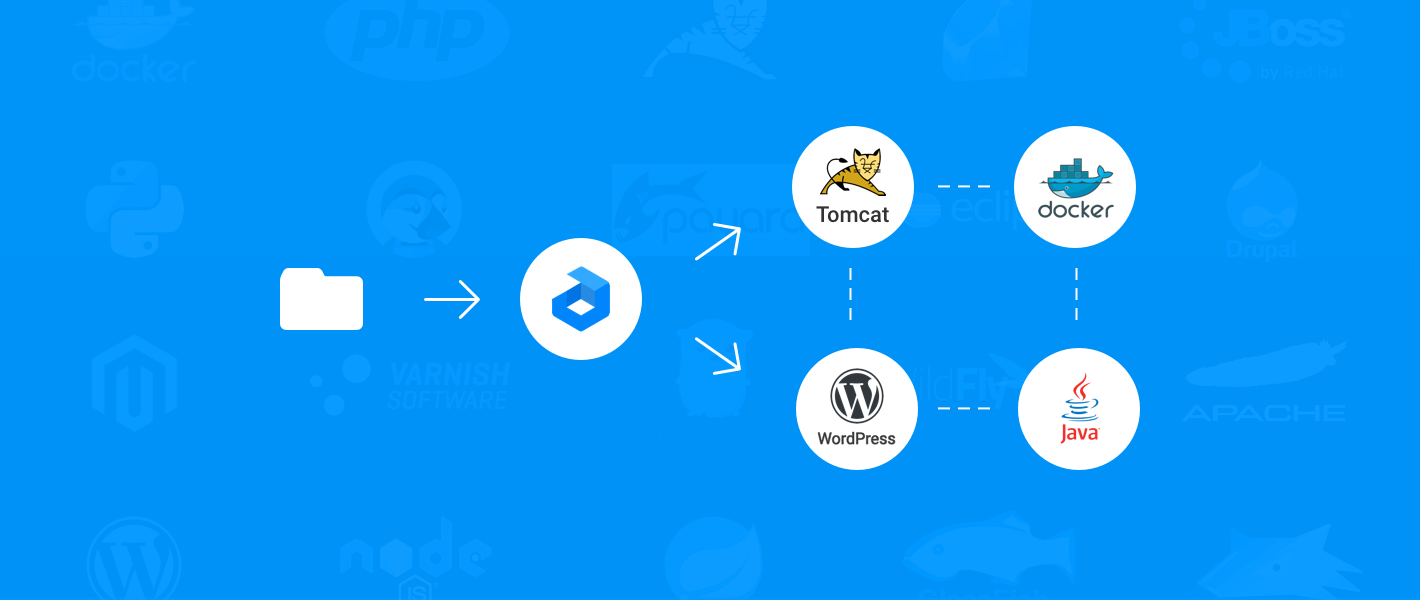 In an expandable and fully virtualised hardware and software environment, Jelastic Cloud makes all architectures possible, and lets you clone and deploy any application or Docker image, in seconds. It provides access to tried and tested technologies through a highly intuitive graphical interface. Jelastic Cloud enables continuous, clustered and instant scaling deployment of over 60 popular applications like WordPress, Joomla, Drupal, Magento, PrestaShop, OwnCloud, etc.
Invoicing based on usage: only the resources which are used are counted

On the performance side, Infomaniak's know-how and Cloud infrastructure, hosted exclusively in Switzerland, pushes all the boundaries. Thanks to Tier 3+ type installations, the availability and flow of applications is continuously assured. This high-end infrastructure responds to sudden increases in traffic and automatically reduces resource consumption during periods of low demand. This flexibility offers an optimal cost/performance ratio because only the resources actually used are recorded. With this new Cloud service, it is now possible to align computing resources with the rhythm and fluctuations of the demand while keeping perfect control of your budget.
Who can benefit from Jelastic Cloud?
Jelastic Cloud is the platform of choice for businesses which regularly need to resize their computing resources quickly while freeing themselves from administrative tasks or system updates. Rapid, automated and totally expandable, Jelastic Cloud allows you to be more responsive and lets companies reduce Time to market. They can therefore quickly respond to needs or changes in market demand.
Vertical and horizontal resizing of resources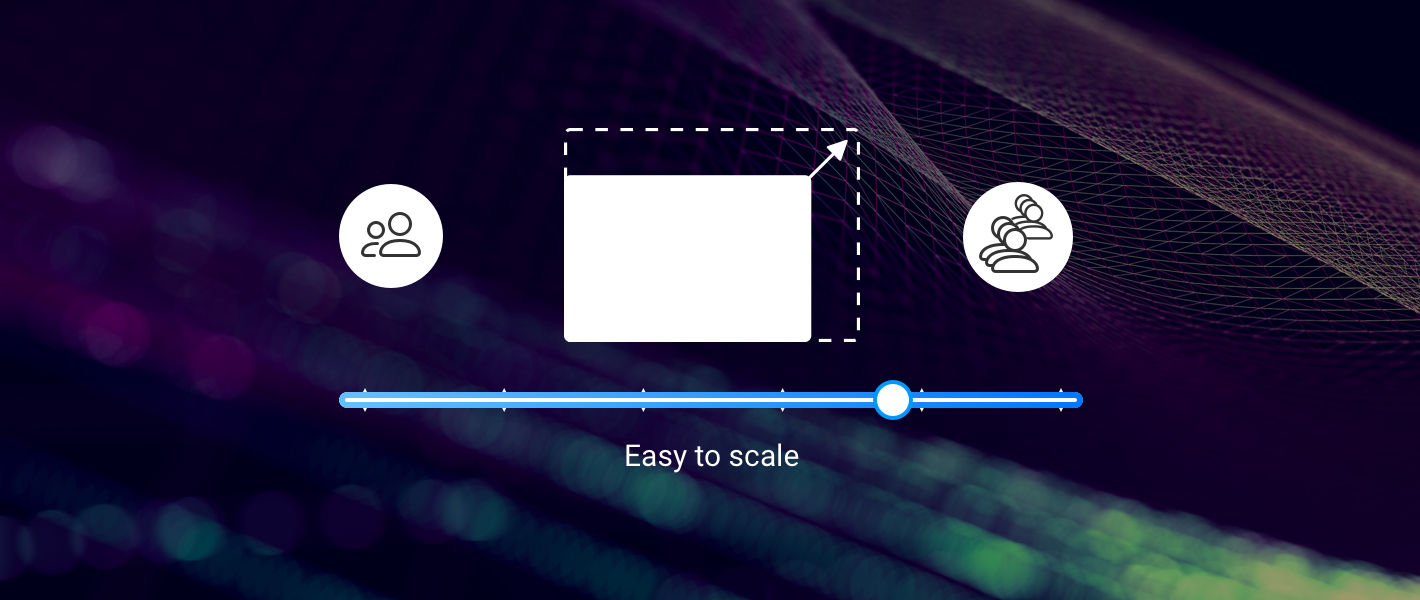 Jelastic Cloud is ideal for…
E-commerce sites and applications: Jelastic Cloud automatically adjusts the necessary resources, vertically and horizontally, to ensure the best customer experience, day after day. Installation and updates of the best e-commerce platforms are automatic: WordPress Cluster, PrestaShop, etc. Whether it involves festivals, seasonal events, sales periods, black Friday, etc., your websites can handle significant load increases without monopolising unnecessary resources the rest of the year.
Startups and companies: to control your budget for investing in creating value rather than in costly infrastructure allowing you to gain a strategic advantage. Startups' resource needs can vary greatly, but they must have all the necessary power at key moments. The automatic vertical and horizontal resizing means making substantial savings to re-invest in R&D. With its great flexibility, the Infomaniak PaaS platform is ideally suited for the commercial models that prevail in many digital companies: freemium, VOD, Software as a service (SaaS), etc.
Application development: Jelastic Cloud ensures and simplifies access to the best technologies. Thanks to the creation of development, test and on-the-fly production environments, businesses can develop their own websites, services and web applications in the Cloud almost without any knowledge in system administration. The solution allows several developers to work simultaneously on the same application, to automate tests, scaling and the distribution of resources to deploy the applications and services quickly and without interruption.
Mobile backends and API: Jelastic Cloud is one of the best Backend as a service (BaaS) solutions. It enables secure data storage and provides all the resources to ensure mobile application features: requests, push notifications, geolocation, social network integration, etc. Whatever the circumstances, applications and API are always available and efficient on all media.
WordPress Cluster: the ability to run WordPress in clusters is one of the key advantages of Jelastic Cloud. In just a few seconds, the most utilised CMS in the world can be deployed on a clustered architecture to optimise the performance and flow of Web sites. This configuration, adopted by some of the best in the digital industry, makes it possible to offer massively scalable and highly available services.
The assurances of a high-end Swiss hosting services
A leader in high-end web hosting services, Infomaniak has been supporting SMEs and global business groups for more than 20 years. Supported by an advanced infrastructure, Jelastic Cloud benefits from the guarantees and know-how of Switzerland's leading hosting service:
A sustainable hosting service and a Swiss contact: Infomaniak systematically develops and maintains the best technologies to enable its customers to calmly plan their operations in a timely fashion. They benefit from the expertise of a seasoned contact able to meet the specific expectations of SMEs as well as of the largest international and European groups and institutions.
Ultra-secure, 100% Swiss Cloud infrastructure:

born of unique expertise, Infomaniak designs and has complete control of its Tier 3+ Datacentres hosted in Switzerland. Customers benefit from a fail-safe, environmentally-friendly and totally secure infrastructure.

Only the highest performing technologies are implemented: 100% SSD servers, unlimited traffic, 60 GB/sec, Arbor Networks Anti-DDoS protection, etc. Exclusively hosted in Switzerland, data is legally protected by Swiss laws on data protection which are among the most stringent in the world.
Support available 7 days a week and multi-lingual documentation: unanimously recognised for its efficiency, our support can be quickly reached 7 days a week by email, chat and telephone. All of Infomaniak's support is available in French, English, Spanish and German.
Jelastic Cloud extends the range of Infomaniak's Cloud services
Infomaniak offers a range of state-of-the-art professional Cloud services to meet the highest demands. Jelastic Cloud combines the offer ofHigh Availability Cloud Hosting, Infomaniak managed and unmanaged Cloud Servers to meet the expectations of demanding developers who need a wide range of technologies.
Jelastic Cloud can be tried free of charge for 14 days with no commitment.
To find out more